When I ride my motorcycle, I tend to gravitate towards Wisconsin. There are loads of fun roads to ride, mixed in with great scenery. Over the past month I have taken fairly long, all-day rides into America's Dairyland. The first trip brought me to the areas around the relatively small towns of Ojibwa and Winter. Both towns are situated a bit northeast of Ladysmith, and both are close to the Flambeau River State and Chequamegon Forests. As always, I'm a sucker for taking pics of old churches and the occasional river wayside rest.
This old church, situated up a small hill just off the road, didn't have a sign, and a peek inside the window gave me the impression it doesn't get much use. It did have a very nicely maintained cemetery behind it, and even an old two-holer outhouse which I was quite thankful for.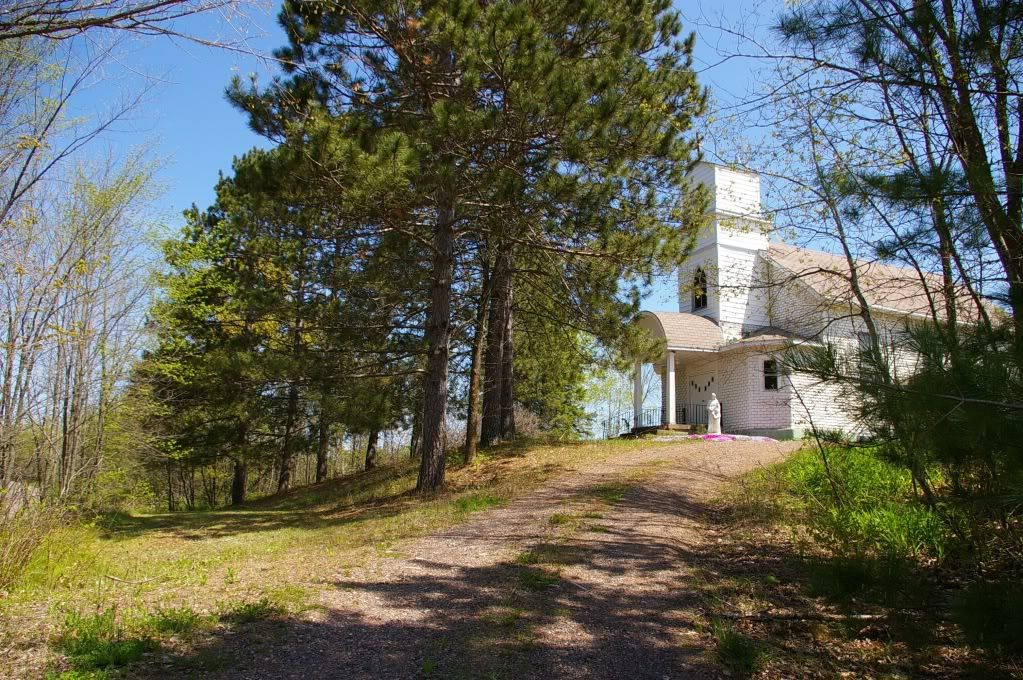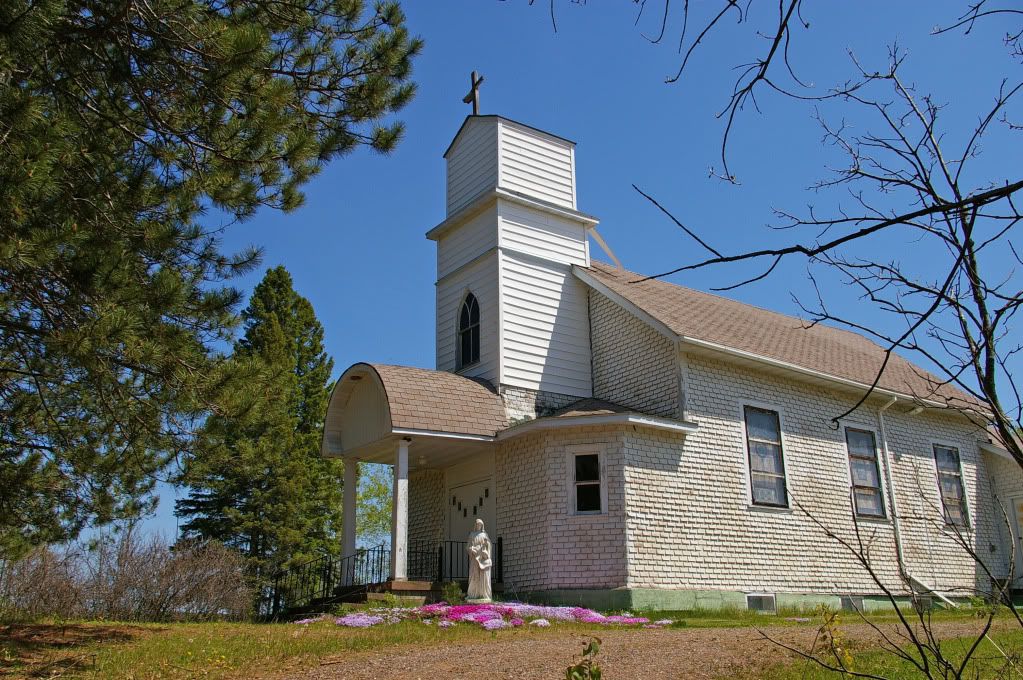 A little further up the road, on highway 70, I found a roadside rest right on a small river that drains out of Lake Chippewa to the north. I sat there for over a half hour, trying to wait out an American Eagle that had landed on a tree just across the river from me. As I sat there, I noticed a woman sitting outside her cabin under the tree the Eagle was in. She spent that half hour looking at me through a huge honkin lens. My 70-300mm lens felt pretty inadequate... Lens envy, I guess. But hey, maybe she put pics of me on her blog!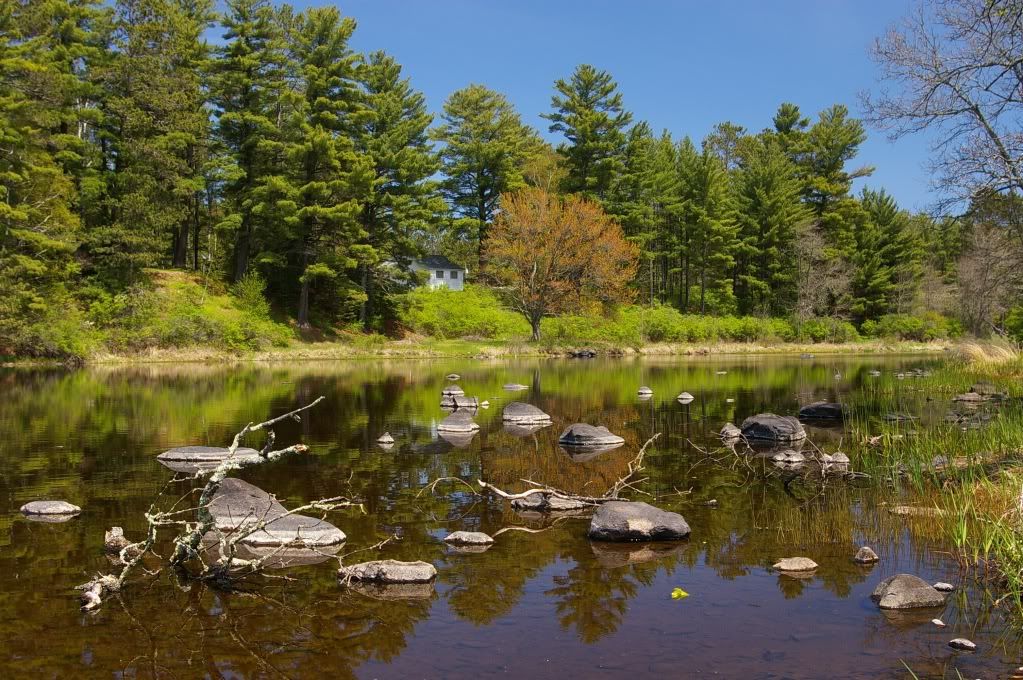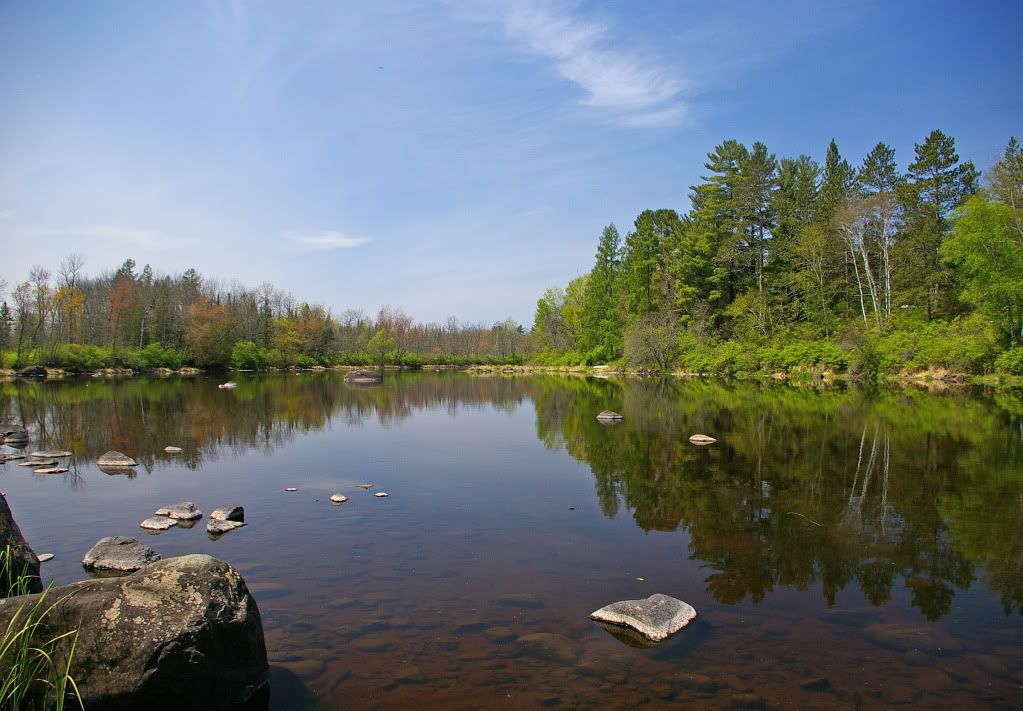 I found this little green shack on highway 8 (somewhere out there). Looking at the pic now I realize my shot-positioning could have been better. Next time...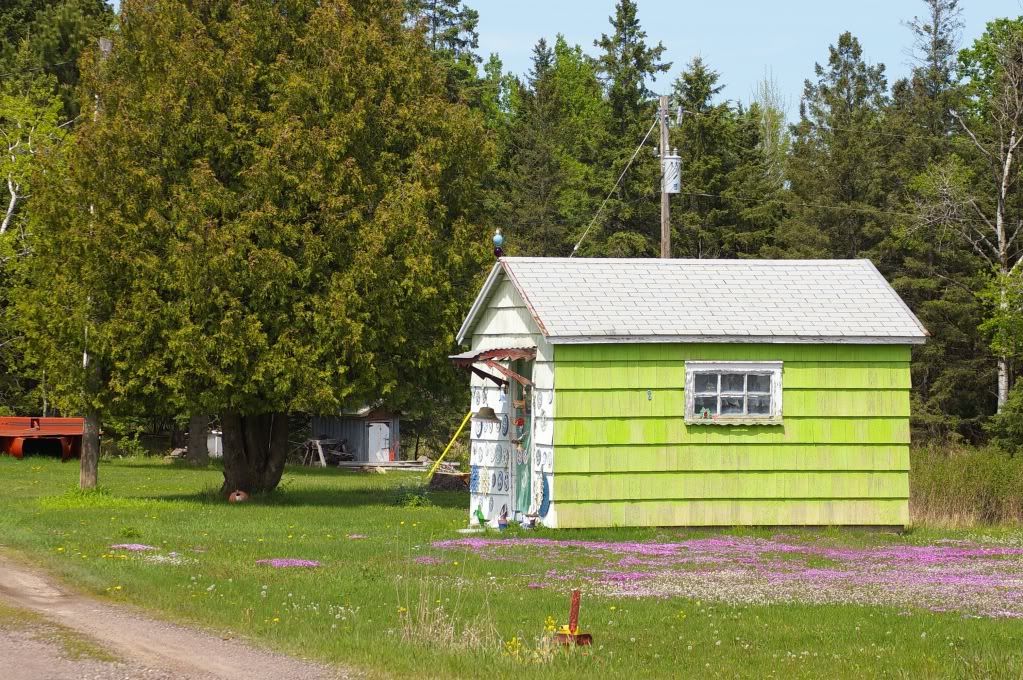 These are from my second road trip, May 29th, which found me southeast of LaCrosse in what can truly be called "Amish Country". The rolling, scenic hills around Ontario and La Farge are literally dotted with Amish farms. I saw more horse drawn buggies than cars on the roads, and nearly all of the people smiled and waved as I rode by. I had numerous opportunities to snap a few pics of the hard working Amish people, but I have heard that many have strong feelings against being photographed, for religious reasons, so I respected their wishes and captured their faces in my memory only.
I don't know if this particular farm was Amish, but the scenic road is one of the two Wisconsin Rustic Roads I bumped into. Very scenic.
I stopped for a bag lunch on this Rustic Road. Just the sound of the breeze blowing through the leaves here.
Here's an Amish farm with the laundry hung up on the line. Apparently they washed whites that day...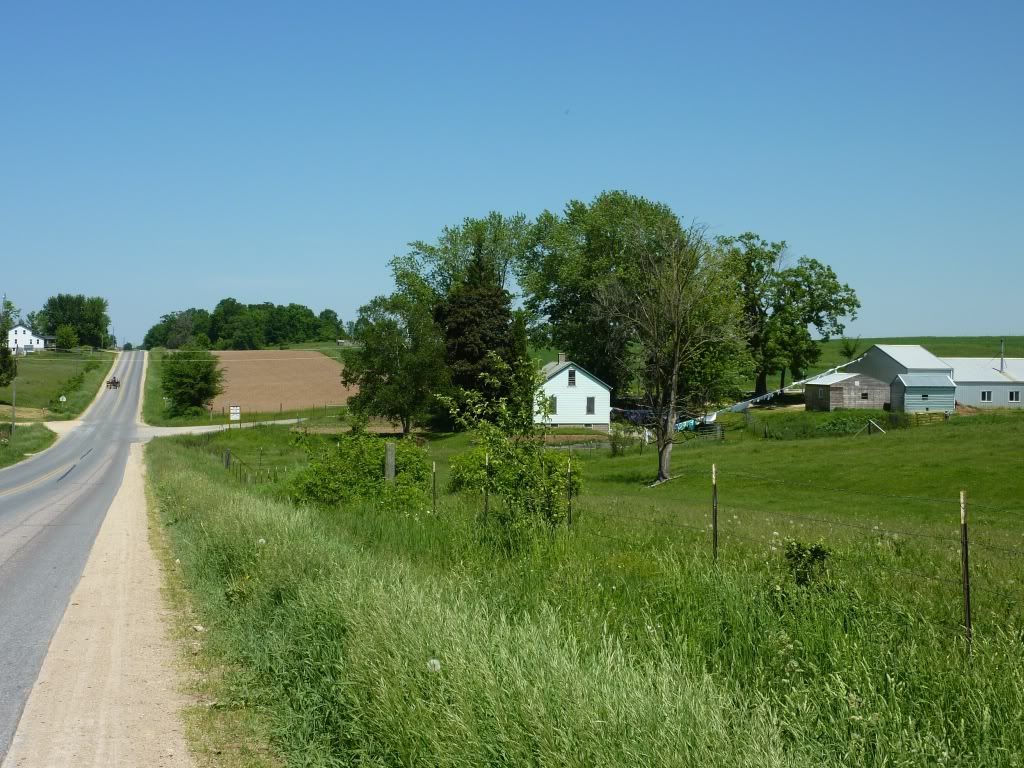 I saw this farm about a mile in the distance. Even after zooming in and studying the picture, I have no idea what the yellow stuff is on the outside of the silo. Sprayed on insulation? Maybe one great big can of Great Stuff.
This is Immanuel Lutheran Church, located, um, out there in Wisconsin. I know, I should pay better attention to where I am, but hey, that's what my GPS is for. The entrance isn't where the entrance looks like it is. It seems like they bricked-over the original entrance, and now one has to walk around to the side of the church to get in. At least they didn't use a giant can of Great Stuff.