Recently, I had the opportunity to walk the floors of the downtown St. Paul Post Office, a place I had worked for over ten years before starting my current career choice. I still keep in touch with one of my postal buddies and great friend, Ken, and he still works there in a capacity that allowed me to get a visitor's badge and access to all floors of the nearly abandoned building. This building was built in 1934 and served as the Post Office until moving everything to the new main facility in Eagan over a year ago. According to Ken, the building is for sale and is going to be completely shut down and locked down starting in February, thus making it impossible for me to get in again. It was a great opportunity for me to get some pictures of the place where I spent so much time.
My first stop was the 2nd floor, Mailing Division, where I first began my Postal career. Of course, all of the sorting machines and letter cases have been removed, so the workroom floors are all pretty wide open. In one corner, there were several carts we used to move boxes of mail from area to area. It was a very strange feeling being back here again, with everything completely quiet. These areas used to be filled with hundreds of letter cases, letter sorting machines, postage canceling machines, and the hustle and bustle of hundreds of people sorting mail.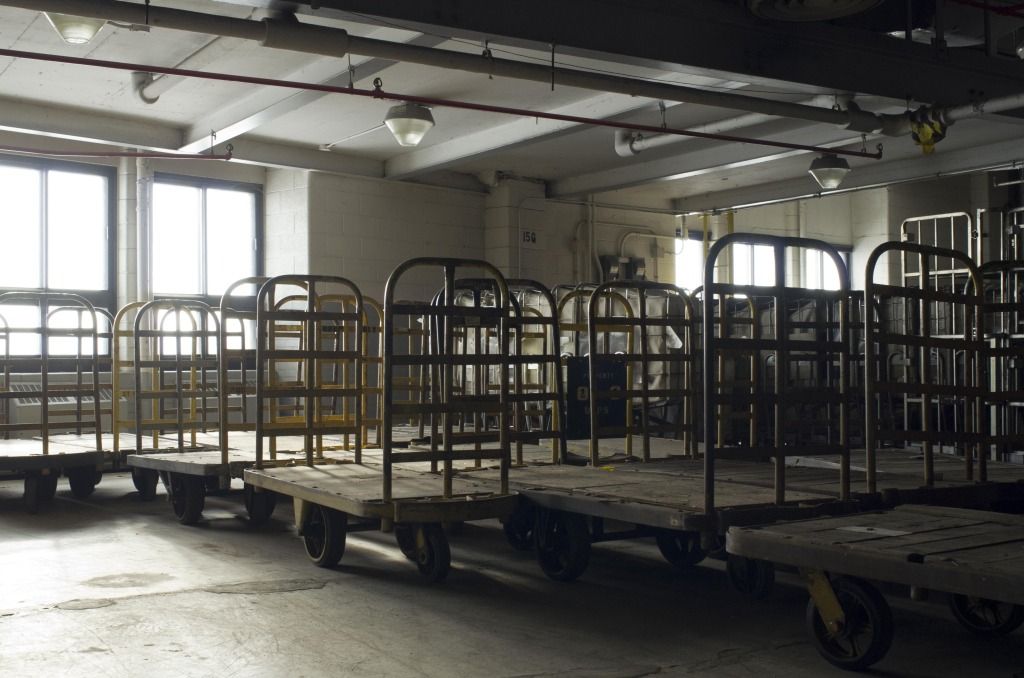 In the photo below, you can see the enclosed "alleys" suspended from the ceiling, used by postal inspectors to conduct surveillance on the clerks as they worked. We never knew if and when they were up there, where they would watch through the view ports with reflective glass. These "alleys" allowed the inspectors to view every area of the work floor and lunch rooms, and they could move from floor to floor without being observed. You can see these view ports in nearly all of the following photos.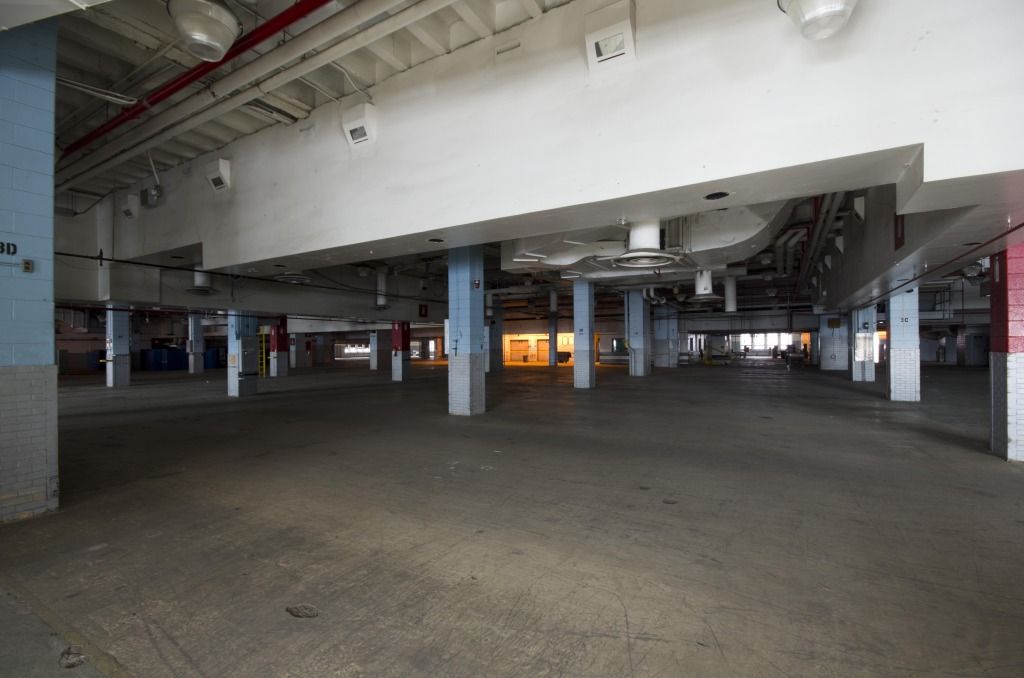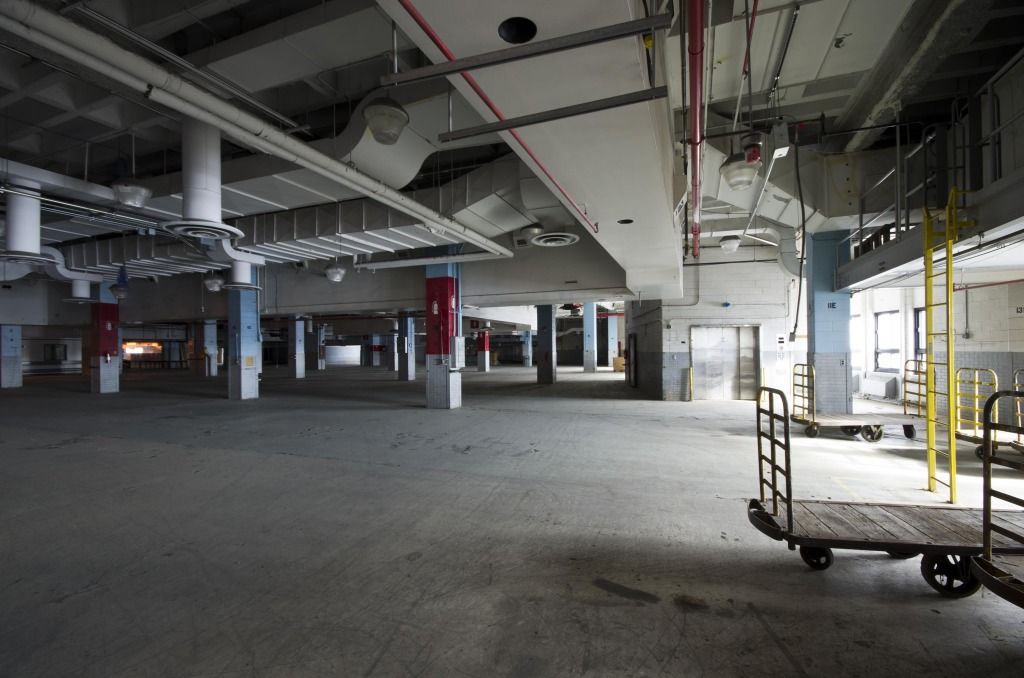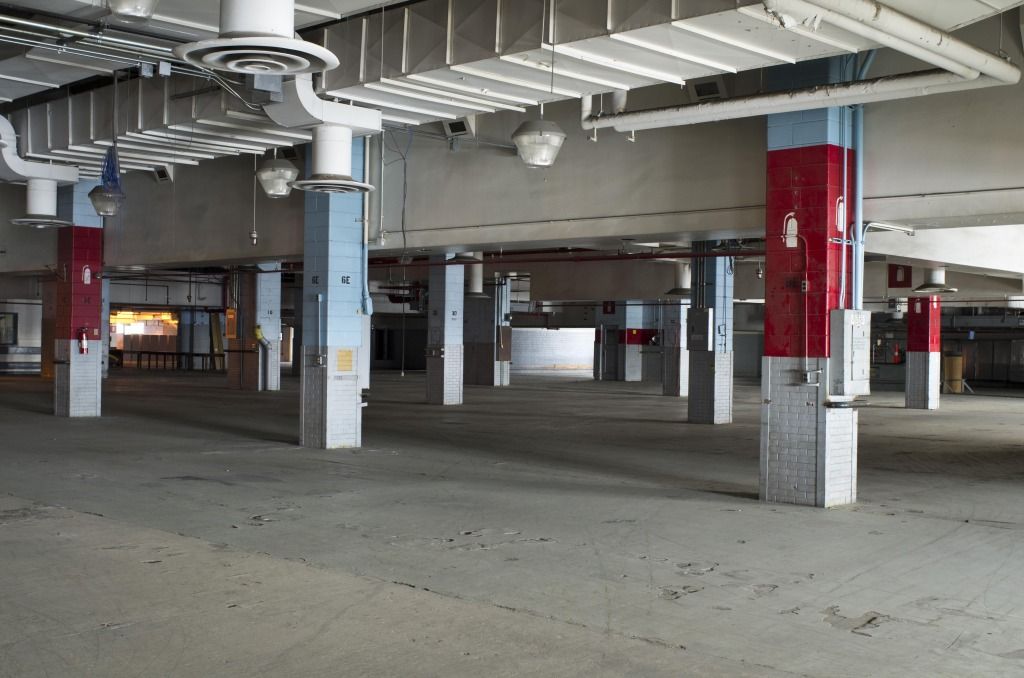 In the photo below, imagine rows and rows of letter cases extending to the other end of the photo.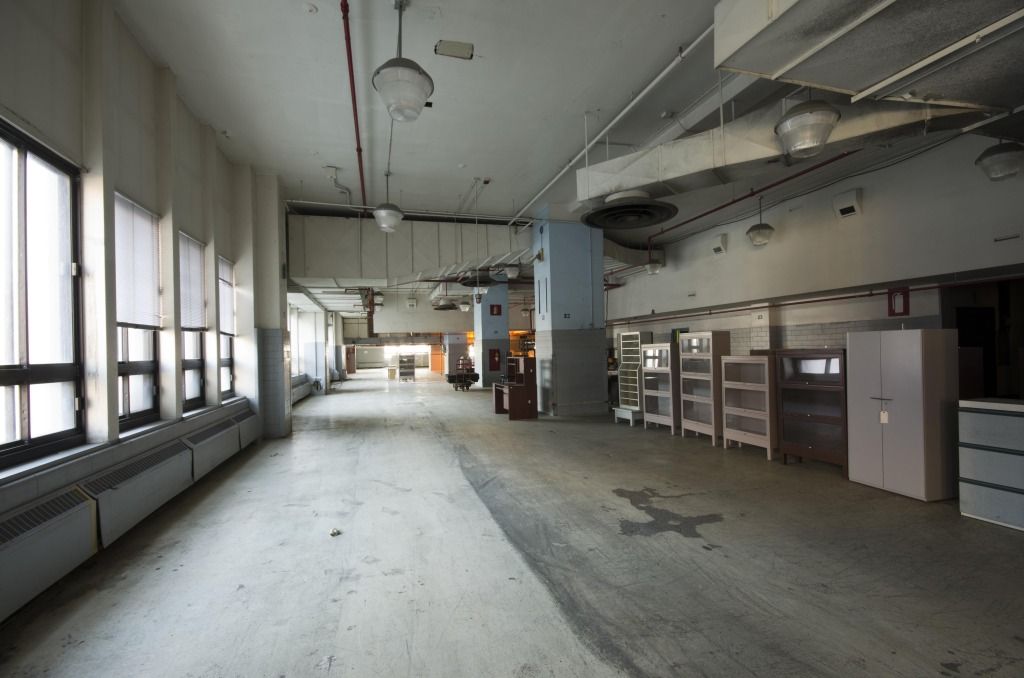 The photo below shows what used to be the Mailing Division swing room, where I ate many, many of my lunches while working 9:30 pm to 6:00 am. The ceiling here is about 6'5" high. And yes, the view ports are here too.
When I worked here 20 years ago, everything was painted a pale green. There were none of these happy colors...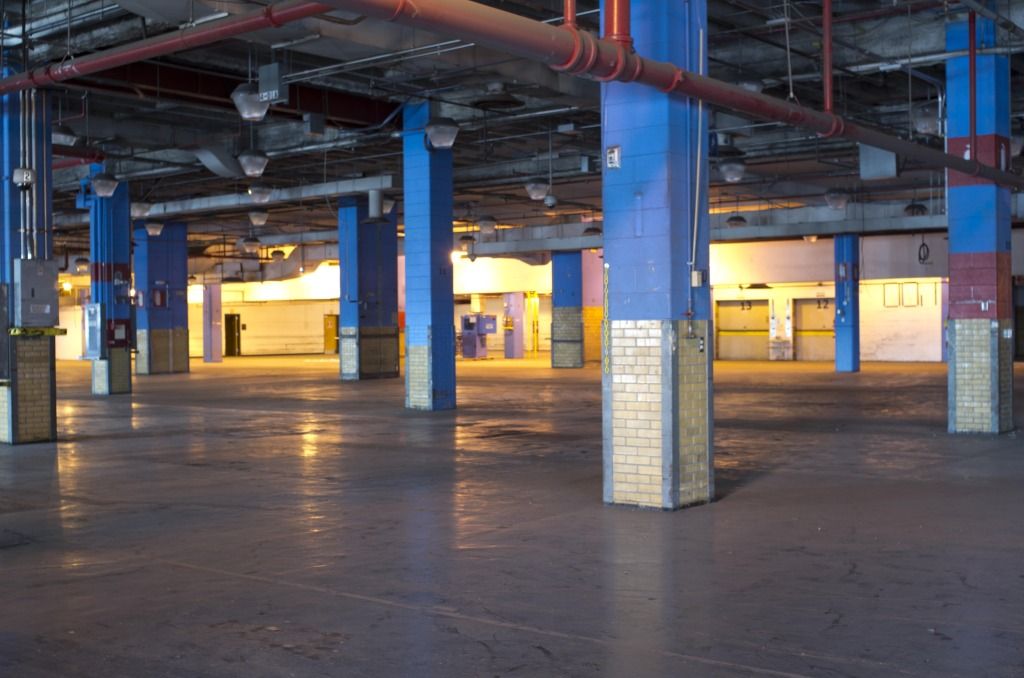 One of the many postal inspector view ports.
A row of old sinks.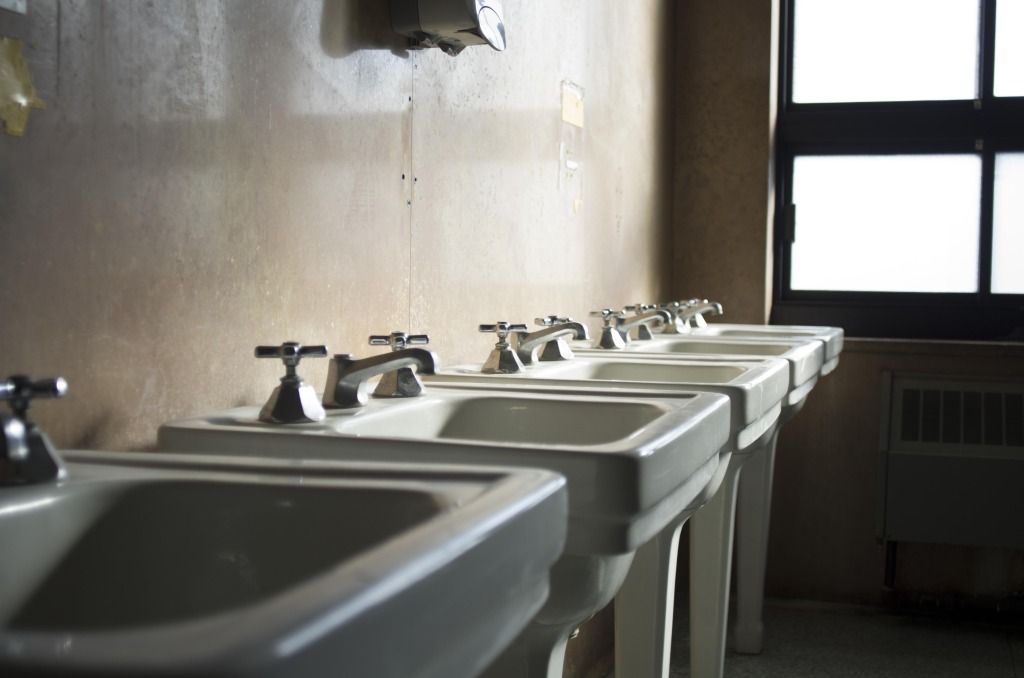 While many of the bathrooms had been updated since I worked there nearly 20 years ago, I found one bathroom that still had solid wood stall doors. These doors are mounted to a stone or marble-like frame.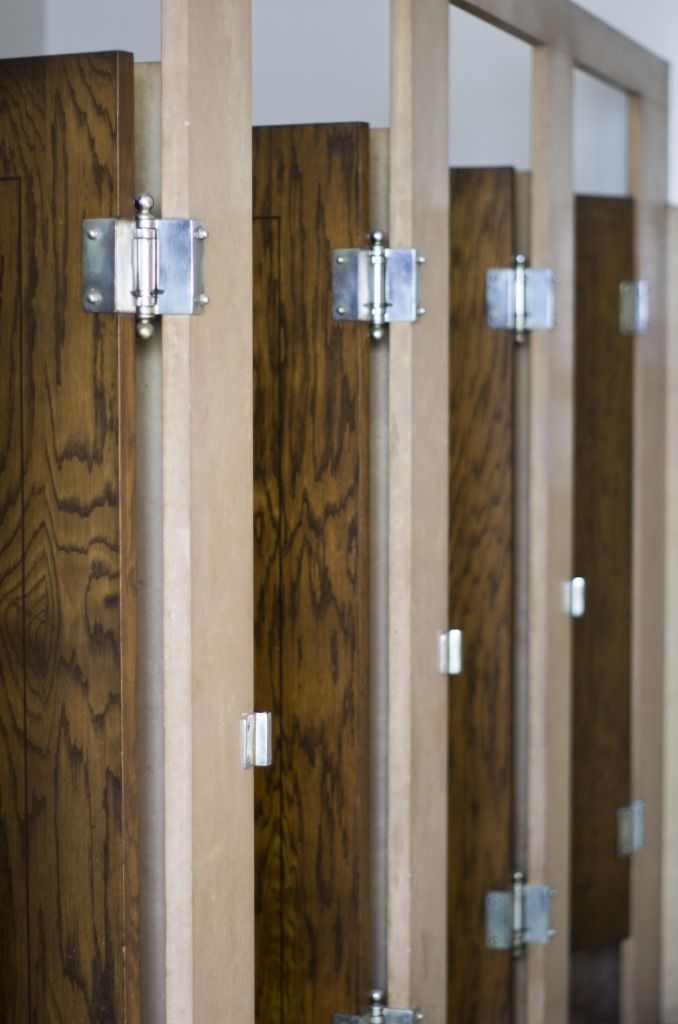 The old style urinals with foot pedal flushers. You don't see these every day.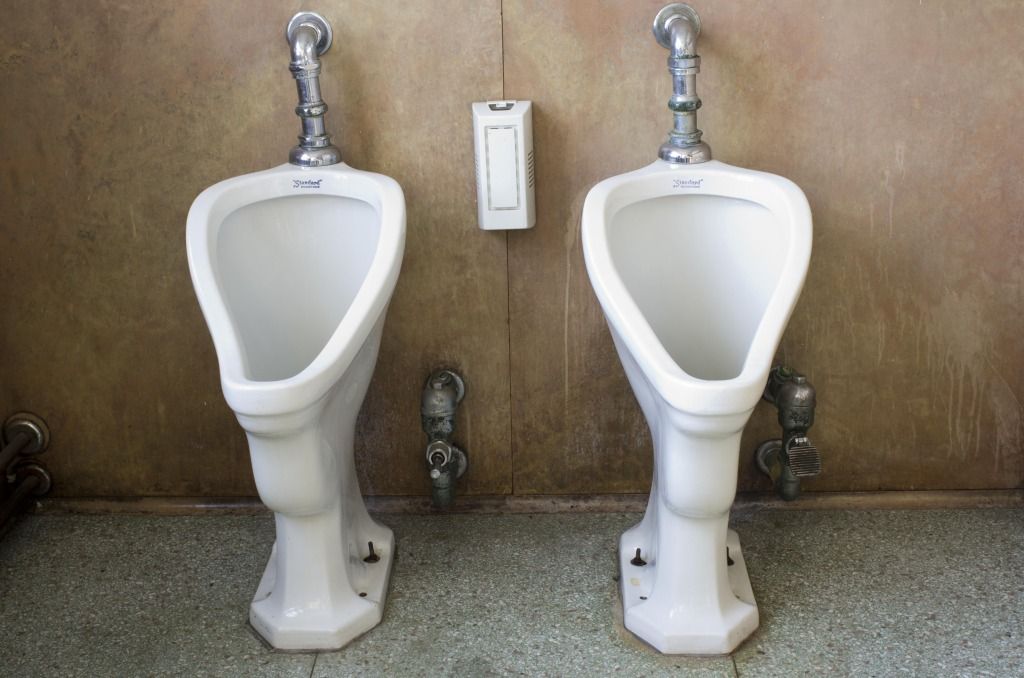 An old postal scale from 1953.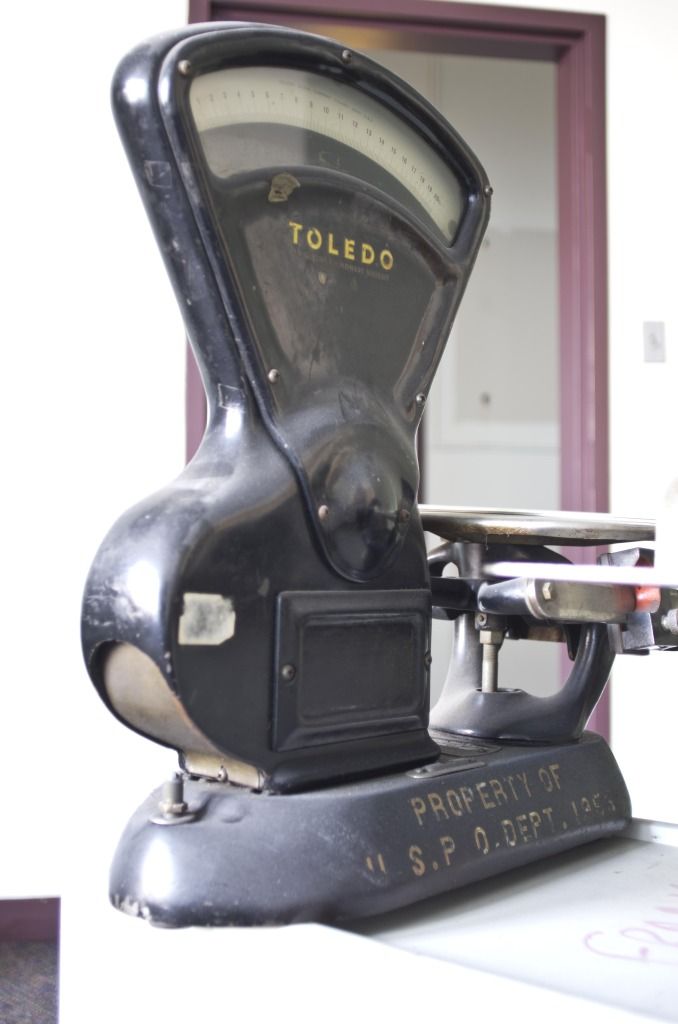 Most areas had limited lighting. On the workroom floors, I was able to use what few lights there were plus the light coming in the windows. The photo below was taken in the sub-basement which is actually below the waterline of the Mississippi River.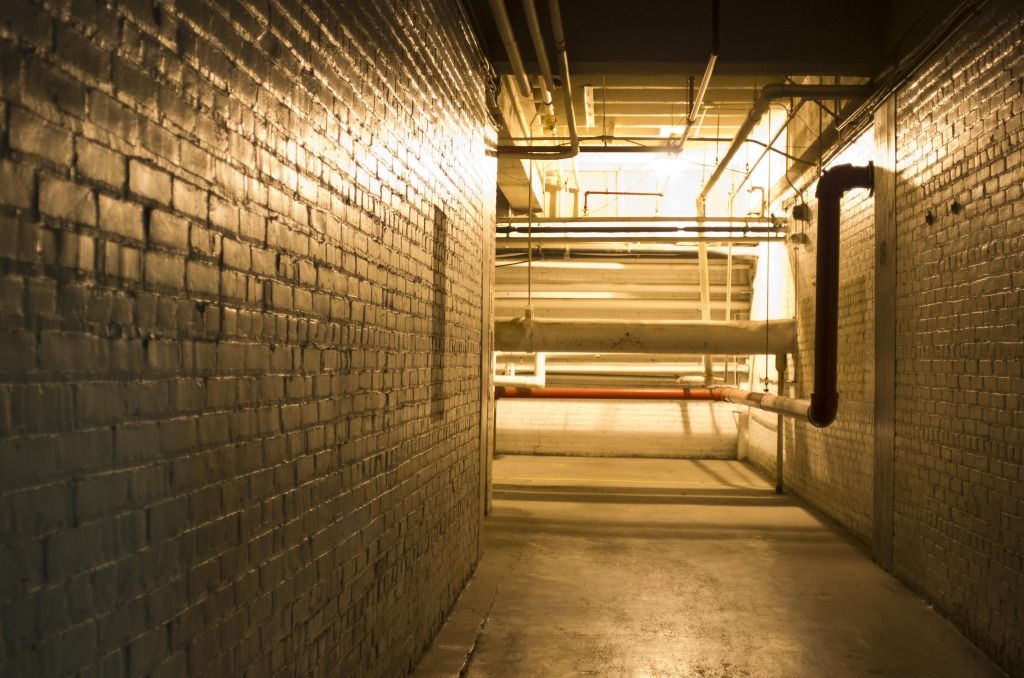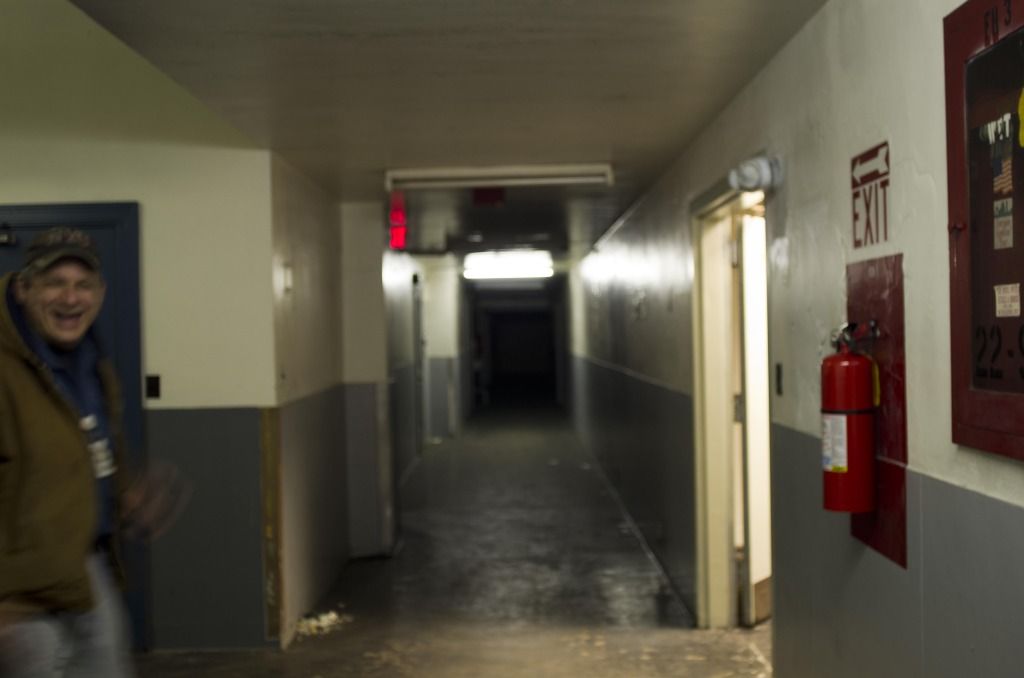 A special Thanks to my friend Ken for piloting the Way-Back Machine and making my trip down memory lane possible!